How much is a bearded dragon? Are you considering getting a bearded dragon as a pet, but aren't sure how much you should budget? If so, then it's important to understand the expenses associated with caring for and maintaining a healthy beardie. In this article, we'll take a look at the costs of purchasing and raising a bearded dragon.
Buying Supplies:
Bearded dragons require several accessories to remain in good health. You will need to purchase supplies such as a terrarium with lighting and heating elements, food dishes, hides, plants, and decorations. The cost of these items can range from $50 to several hundred dollars depending on the size and quality of the items that you select.
Veterinary Care: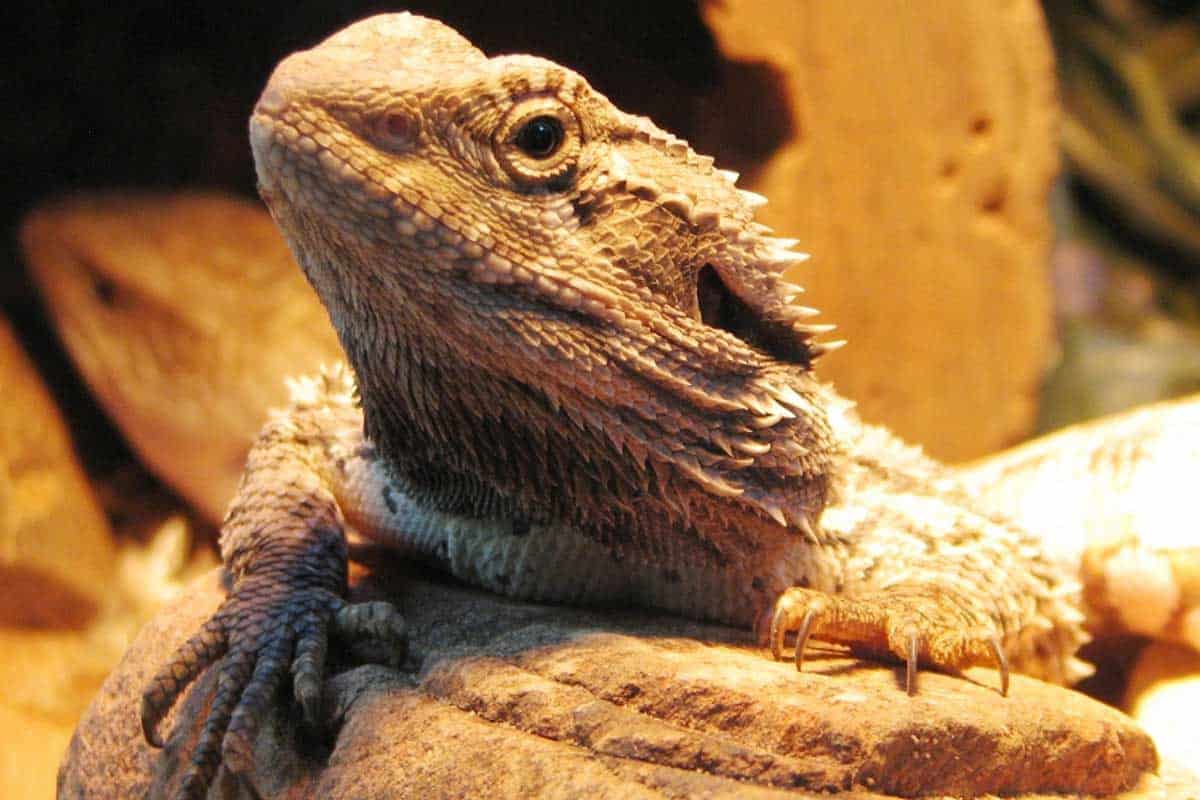 Your bearded dragon should get regular veterinary checkups at least once a year (more if required). Depending on the age and overall health of your beardie, the vet may recommend additional visits throughout the year or lab tests like fecal examinations or blood work. Veterinary care can range anywhere from $50-100 per visit.
Food Prices:
A variety of different food sources are needed to provide your pets with balanced nutrition including insects (mealworms/crickets) vegetables, pellets and occasional treats like fruit purees or waxworms. Most food items range anywhere from $10-$20 per month depending on which types are used as part of their diet.
Other Costs:
You may also need to factor in additional costs such as aquarium rock substrate ($5-15 per bag), occasional baths ($10+ for products), new decorations ($2-30 each) or other essential supplies like heating lamps ($8-20 each).
Overall Cost:
The average cost for purchasing and raising a healthy bearded dragon can range from about $300 -$500 if you buy basic supplies for your terrarium setup; however it is possible for purchases to reach upwards of one thousand dollars if you buy high-end accessories that require frequent upgrades/replacements over time.
The Average Cost of Owning a Bearded Dragon
The initial purchase price of a bearded dragon can range anywhere from $30-$70, depending on where you buy them and how young they are. However, there are larger implications than just the purchase price to consider when calculating the cost associated with caring for your new pet.
Tank and Accessories Fees
Your new lizard will need an aquarium or terrarium to live in. A 20-gallon tank is usually recommended, but larger tanks may be necessary if you plan on having two or more lizards living together. On top of that, there are accessories like lights, heating lamps, thermometers and misting systems that also need to be factored into the total cost.
Cleaning Supplies
You must also factor in regular cleaning supplies such as cage liners, substrate and sanitation products that will need to be replaced every few months. This can all add up over time and shouldn't be neglected when creating a budget for your pet expenses.
Food Costs
A bearded dragon's diet consists mainly of insect proteins such as crickets or mealworms alongside some leafy greens. You should expect that you will have to buy food for them weekly at an average cost of around five dollars per week for small dragons and ten-dollars per week for larger dragons.
Vet Care Fees
Like any other pet creature, your bearded dragon will require regular checkups at the veterinarian just like we do with our children every year or so – depending on its age. Veterinary Doctor/Pet health insurance should also be considered as part of the overall costs associated with owning a pet reptile! It's important that your pet stays healthy throughout its life so setting aside funds specifically dedicated towards vet visits demonstrate good fidelity too!
Additional Costs Associated with Owning a Beardie
In addition to the purchase price of your bearded dragon itself, there are other known costs associated with owning one. These include the costs of habitat set-up such as substrate (sand or mulch), plants and decorations in the vivarium as well as any heating equipment such as lights and/or heat pads to keep your pet warm. The cost for these necessary items will vary greatly depending on what type you buy and whether you opt for branded products or generic ones. 
Conclusion
The total cost of owning a bearded dragon can depend heavily on budget decisions such as product-branding preference when it comes to habitat set-up equipment along with possible medical costs associated with unexpected illnesses later on during their lifetime – but all in all they generally don't prove too expensive regarding an initial purchase price at least relatively speaking when compared with similar pets like cats or dogs which can range from hundreds to thousands even!